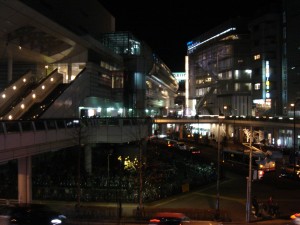 HR consulting firm Mercer recently released their 2012 cost of living ranking for cities, and the "city" of Tokyo is ranked as the most expensive city to live in in the world. Of course, the survey is based on the cost of living for a (Western) expat who likes his Western-style comforts, making comparisons with Western nations rather fuzzy, but fair enough.
The real problem here is that Tokyo is not a city. Tokyo is a prefecture – a state/province/administrative district encompassing several cities. True, a city called Tokyo once existed, but it was merged with the prefecture of Tokyo in 1943.
So what, exactly, does Mercer mean when it says Tokyo is the most expensive city to live in in the World? Perhaps they are referring to the 23 special wards of Tokyo, which occupy the area where the old city of Tokyo existed and which are basically administered as independent cities. Even so – which one?
The lack of due diligence on the part of foreign media on this most basic of facts is astonishing. Even articles which acknowledge the existence Tokyo's wards, such as this one, still refer to Tokyo as a city. For the last time, Tokyo is not a city and has not been one for 69 years and counting.